I have noticed that many of the blogs that I follow (or STOCK) are so well written that it makes me think I stink as a blogger.
My blog isn't about deep thoughts that I maybe thinking about.
My blog isn't about great wisdom that I have discovered.
My blog isn't about information I have learned from TV or meetings.
My blog isn't about great finds at the grocery stores.
My blog isn't about a fantastic book I just read.
So am I not doing something productive in the way I am blogging?
I know its MY blog and a dear friend told me I can blog about anything I want to. But I feel I may be boring and my followers/readers might not find me as helpful as I do with theirs.
My blog is mainly my struggles with health issues and dieting. I hope I am reaching someone out there that may be able to relate to me. I don't want to sound negative all the time or even sound like the "victim" but in my life I have seen and lived many trials. (I am slightly cracked) I have overcome many obstacles to get to this point. And I guess I just want to share those victories.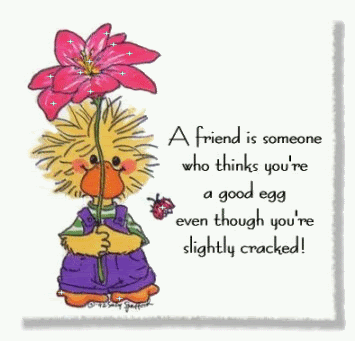 I love graphics and pictures so that's what I will be blogging. I hope I have readers that understand where I am coming from and can relate to a small portion of my life. I think of ALL my followers and readers as FRIENDS. And without YOU I could not get to where I want to be or where I am today!
If you are okay with my blog will you let me know by a simple comment. So I know whether to continue blogging or not. Thank you,